"NQE - Your preferential choice for a Comprehensive and through learning of NDT."
NQE - is absolutely committed to providing the highest quality training in a supportive environment.
Noble Quality Evaluation Private Limited (NQE) has a professionally sound team with the records and accomplishment of huge and versatile experience and qualifications in Non Destructive Testing (NDT), Welding, Inspection and QA/QC.
We Have Great Achivment
To Show!!
Need special training Call Us Now Or Send Message
PCN Level 2 UT 3.1,3.2
Training on : 27-11-2023 to 10-12-2023 Exam on: 11-12-2023 to 12-12-2023
PCN LEVEL 2 MT
Training on : 05-12-2023 to 08-12-2023 Exam On : 09-12-2023
PCN LEVEL 2 PT
Training on : 11-12-2023 to 14-12-2023 Exam on : 15-12-2023
PCN LEVEL 2 RI
Training on : 27-11-2023 to 01-12-2023 Exam on: 02-12-2023
Noble Quality Evaluation Private Limited (NQE) was incorporated in Indian sub continent by professional experts specialized in Non -Destructive Testing (NDT), QA/QC Inspection, Welding Inspection, Plant Inspection, In-Service Inspection and Quality Management System (QMS) NQE has been certified by British Institute of NDT (BINDT) in accordance with BS EN ISO 9001-2015 for Training & Examinations. NQE is one among the "Approved Training Organization" (ATO) and "Authorised Qualifying Body" (AQB) of BINDT to conduct their NDT courses under their worldwide highly reputed and recognized PCN scheme which meets the requirement of ISO 9712 The developments, advancement and innovations in different NDT methods make it desperate for a Standardised, effective, systematic training and evaluation of the NDT personnel for ensuring competency. NQE has realized the above needs and continue to provide optimized and incredible world class training in NDT in a comprehensive manner, for which she has been adequately equipped by all means. Quality in Service and Excellence in Quality is the determination, path and commitment of NQE. NQE's growth progress and accomplishments are quantified by her qualitative services to the NDT community.
NDT FOR A
SAFER WORLD
We provide all kind of business, finance & consulting services.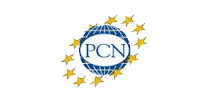 BINDT 's ATO and AQB for
PCN scheme
BS EN ISO 9001 : 2015 Certified Organisation for Training & Examination
Training and
Certification
NDT Level
III Services
NDT Level III services which includes but not limited to the followings:
Testimonials
What Client Say
Thanks to this awesome course, I am now a certified pilot who is allowed to train other pilots and issue flight permits! I appreciate the hard work that your team does for the trainees – the course went smoothly with tons of useful information. You are great!
It was a truly amazing experience for me and my groupmates who came to get their CPL's at this flying school. The training was professionally organized, and the crew who helped us study worked hard to make it as much effective as possible. Thanks a lot!
It was fun and exciting to learn at your flying school! The instructors know exactly what they do, and I was fully aware of the risks and the trust that the students put in this training. I completed my license and night VFR fast and effectively. Thank you!